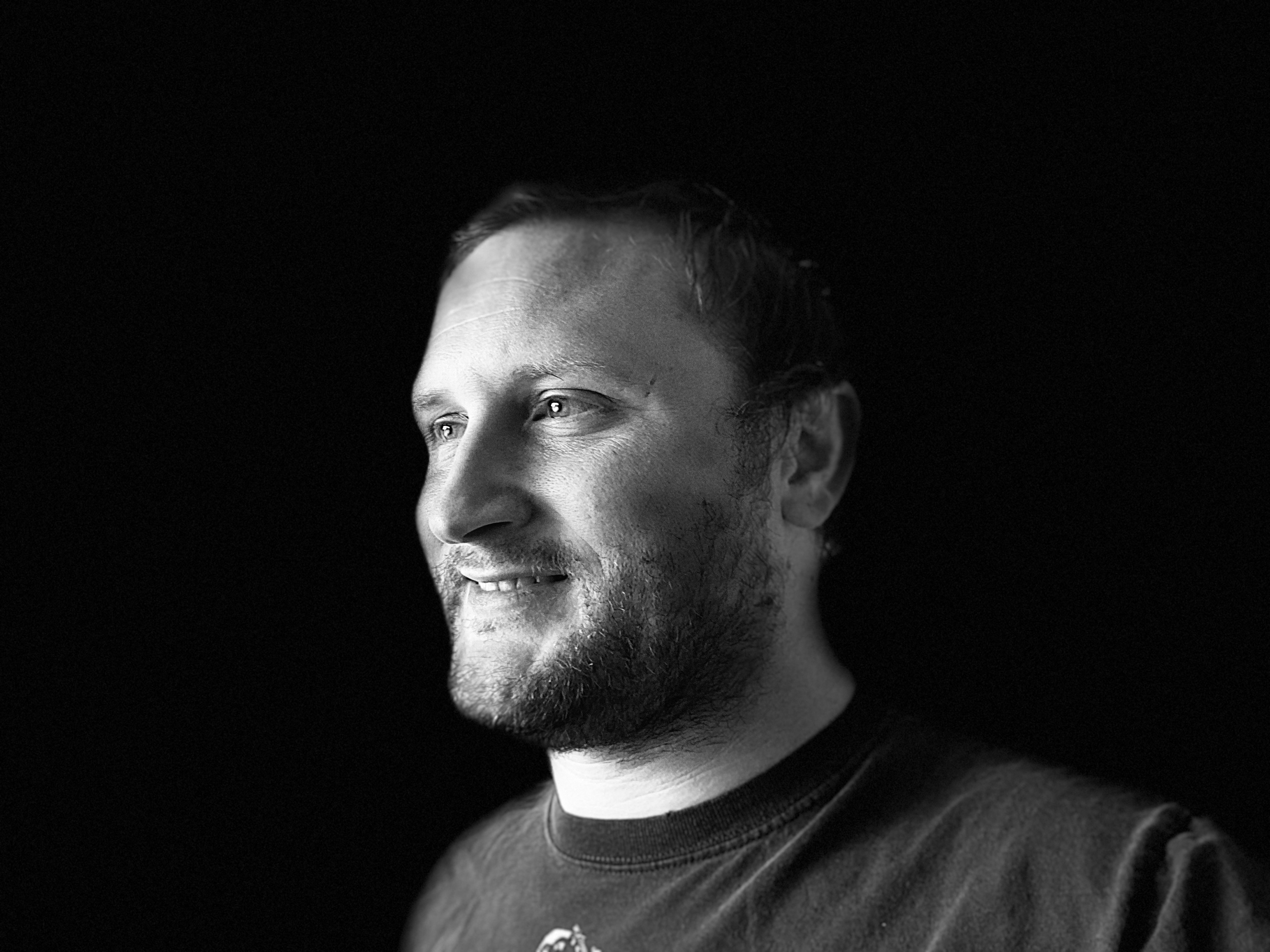 David Poninski
Product Designer
GM Financial Navigation
Improving find-ability for customers.

A Navigation Mess
Some of the biggest issues were that customers were unable to find the information they were looking for. One example is Payment Option is the highest visited page on the entire site, but there wasn't an easy way to get to that information.
Because customers were unable to find content this lead to higher call volume for our CX teams. This was obviously not meeting customer or business needs.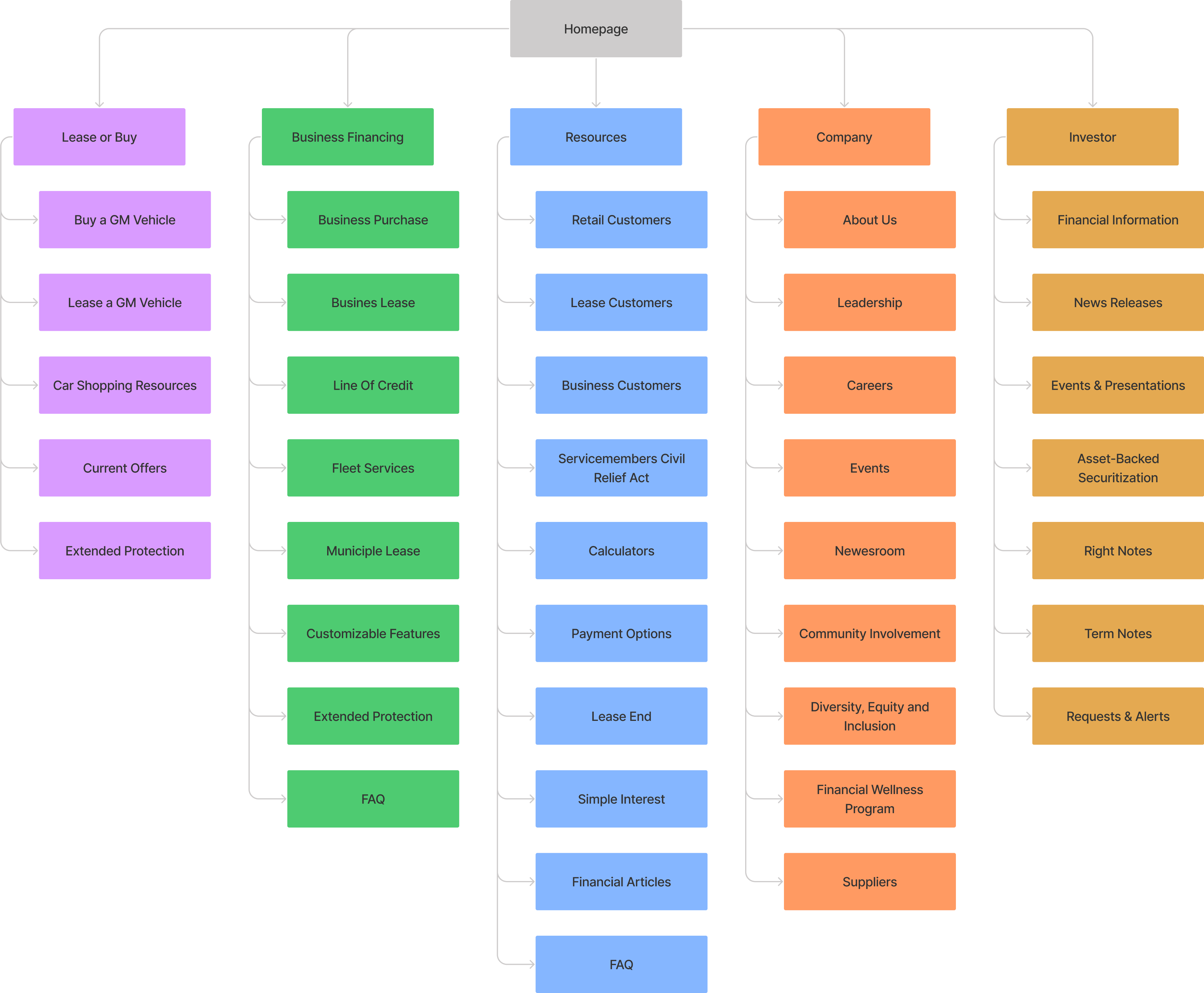 Inventory
In order to fully understand the user journey through our navigation we took the following steps:
Took Inventory of current structure

Ran a card sorting activity with customers

Used card sorting results and created a new site-map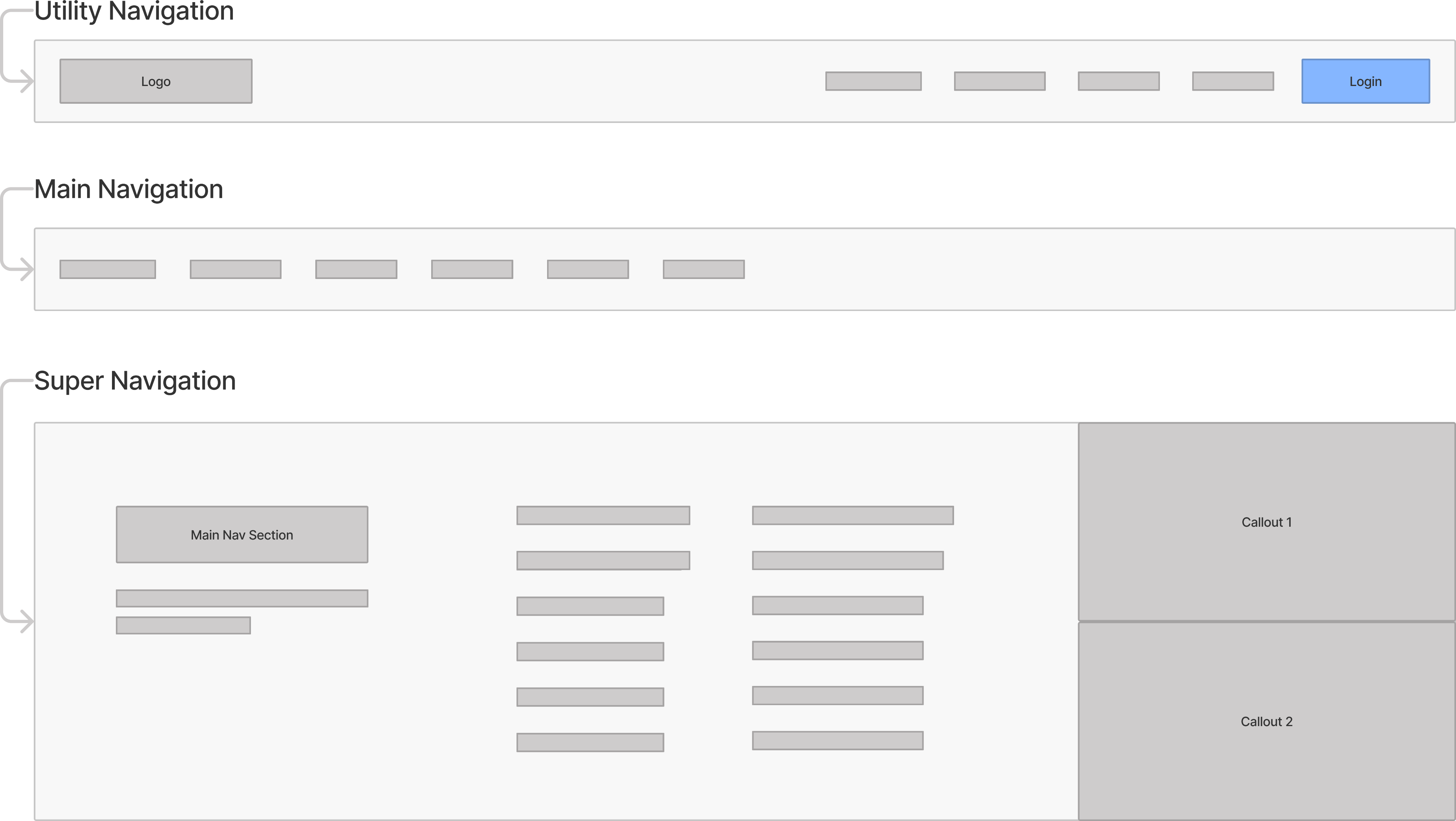 Wireframes
Once we were able to get a good idea as to the amount of navigation we'd need to surface we started to wire out what that experience might look like.
We also worked with research to perform user testing and iterated with customer feedback. Overall customers responded well to user testing and found the dropdown nav to be beneficial in getting direct access to the information they were looking for.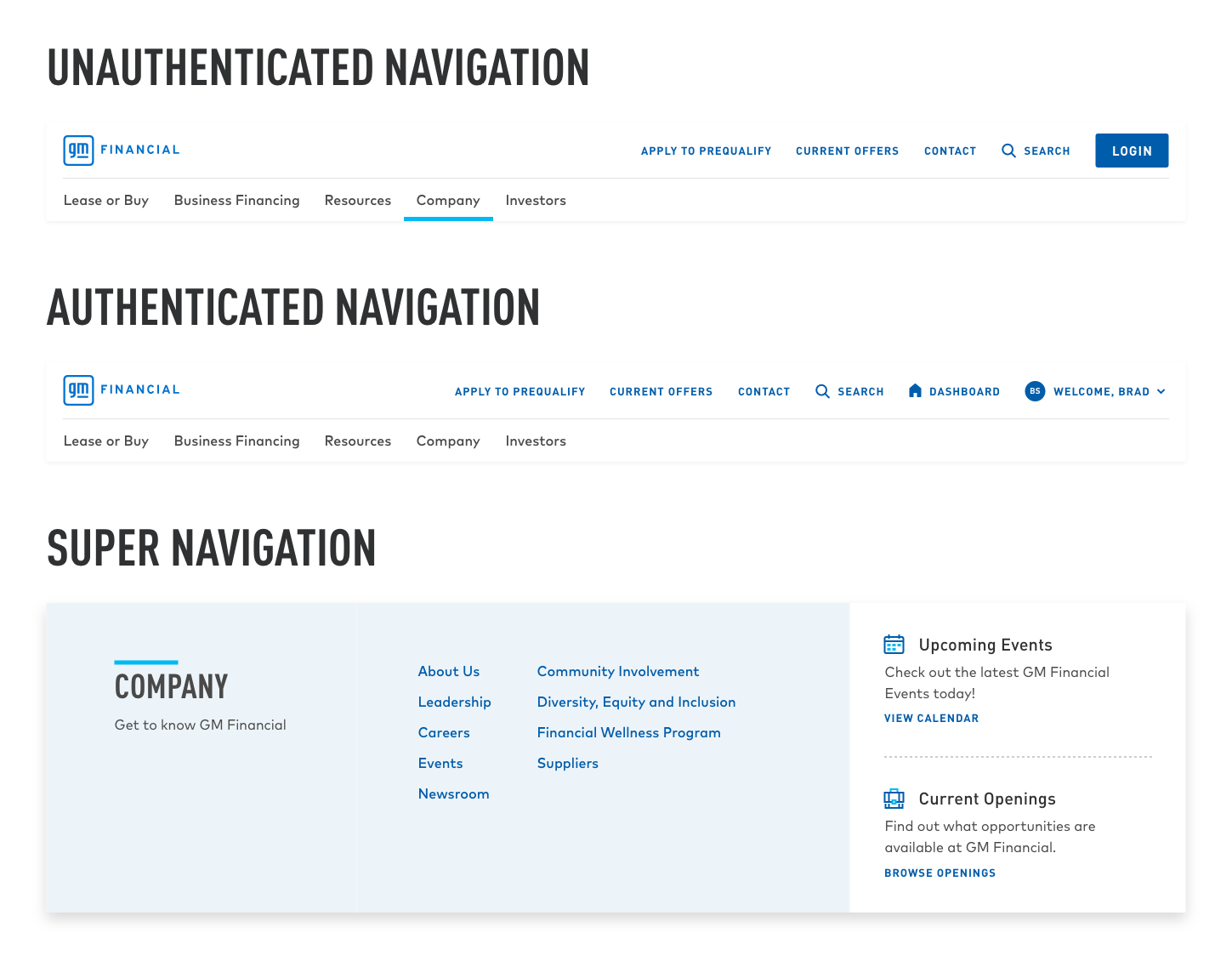 UI Design
Taking the wireframe prototypes we started to add branding and visual design. We also took some liberties of adding some extra motion design when clicking on the main navigation items where the line would slide and shrink/grow with the next clicked navigation item.